BOOKMARK US SO THAT WE ARE HERE WHEN YOU NEED US
INVENTORY CHANGES BY THE MINUTE IF NOT IN STOCK WE CAN GET OR DIRECT SHIP.
IF YOU ARE LOOKING FOR SPECIFIC UNITS JUST LET US KNOW.
GIVE US A CALL, EMAIL, OR TEXT WE WILL BE GLAD TO WORK FOR YOU.
BIG AL'S SHOP 618-963-2619
ALLEN 618-384-9812 bigal@bigalsmachine.com
JOSH 618-384-1276 jhenry@bigalsmachine.com
ALL NEW STEEL GEARS, PINIONS, AND BEARINGS
REBUILT SADDLE BEARING, TAILBEARING WITH NEW PIN BUSHING SEALS
REBUILT WP ASSEMBLIES
NEW BRAKE HANDLE AND PAD
$9950
SALE PRICES
UNIT MARKDOWN'S
!!!CHECK OUT OUT USED EQUIPMENT TAB BEFORE YOU GO !!!
OUR CHURCHILL 9M-50-84-54 UNIT IS IN PROCESS PRICE WILL BE 2-4 WEEKS OUT $10,950
LUFKIN 114-143-64 PIPE SKID HIGH PRIME 90 DAY WARRANTY 7000ECB $19,750 PLUS SHIP
AMERICAN G 114-143-64 19,573 PLUS SHIP
RIGMASTER 160-173-74 WITH AMERICAN 160 G GEAR BOX HEAVY DUTY UNIT $20,000 PLUS SHIP
1- 40 PETTERSON UNIT 1-50 PETTERSON PENDING INSPECTION
CH 57 BEAM WEIGHTED PENDING INSPECTION
NEED NOTICE TO HAVE COMPLETE SOME ARE READY TO GO OTHERS ARE WAITING REBUILD FOR PURCHASE
LUFKIN 40 $7,500
CHURCHILL 40
JENSEN 25 $4,500
NATIONAL 57 BEAM BALANCED $8,800
D57 ALTN $8,600
OILWELL 57 $10,000
G114 H PARKERSBURG 10,500
\AMERICAN D 80 G 64" STROKE READY TO SET 8/17/2019 $17,500
STRAP JACK HAS A HUSKY 50 NEW GEARBOX ON IT ROLLER BEARING WERE REPLACED AND NEW BELTS
THE CHURCHHILL HAS ALL NEW GEARS SADDLE AND TAIL BEARING REBUILT
NEW BUSHINGS IN WRIST PINS GROUND GREASE BOTH UNITS ARE READY TO GO
call OR SEND US AN EMAIL for prices on pumper friendly radiators
BIGAL@BIGALSMACHINE.COM OR JHENRY@BIGALSMACHINE.COM
118 208 346 503 c46 c66 c96 c106
GREAT RADIATORS FAIR PRICING
ENGINES- GEARBOXES- PUMPING UNITS
AVAILABLE NOW
ANYONE LOOKING FOR A FM 118 BLOCK WE HAVE 22 WAITING FOR A NEW HOME
ALSO HAVE REBUILT CRANKS FOR 118/208/AND 346
CAN'T FIND A PART CALL OR EMAIL US.
WE WILL BE HAPPY TO HELP ANY WAY WE CAN.
BELOW ARE A COUPLE PICS OF A FEW ITEMS READY ON THE SHELF OR NEXT DAY FOR EXCHANGE.
DONT SEE WHAT YOU ARE LOOKING FOR NO BIG DEAL GIVE US A CALL OR EMAIL IF WE DO NOT HAVE ON SHELF WE HAVE MADE MANY CONTACTS OVER THE YEARS
AND REMEMBER IF YOU CAN SEND US PICS IT HELPS ALOT TO IDENTIFY ITEMS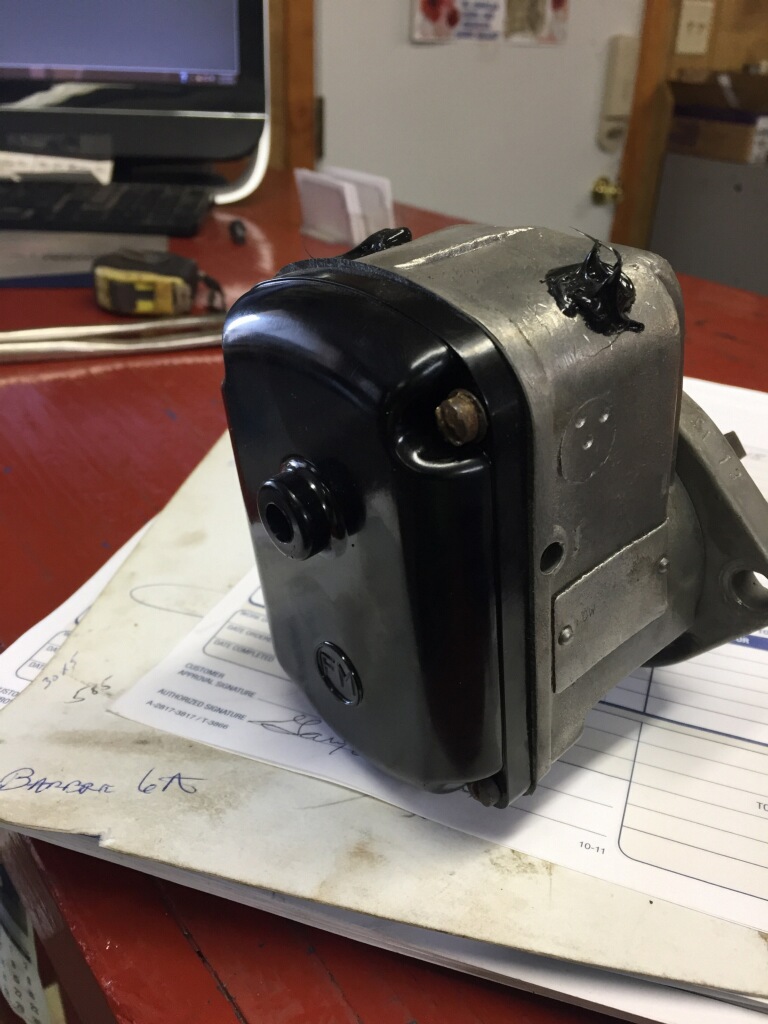 FAIRBANKS &BOSCH MAG REPAIRS
OR THE SUCCESSOR CDI ALSO KNOWN AS ELECTRONIC IGNITION . WHICH IS EXTREMELY RELIABLE AND AFTER YOU INSTALL YOUR FIRST ONE ITS EASY
ALSO BY THE TIME YOU REBUILD 2 MAGS YOU HAVE PAID FOR THE CDI
CALL OR EMAIL $
CAN SEND VIDEO OF ENGINE RUNNING
ONLY 2 LEFT
THESE ARE PRESSURIZED OIL SYSTEM
MUCH LESS WEAR AND TEAR THAN YOUR OLDRER MODELS
WET SLEEVES
TWO PENDING REBUILD
STARTING PRICE 6800
WATER COOLED
LONG LASTING MOTOR
BOTH THESE ARE ABLE TO BE PROGRAMED TO RUN HOW YOU NEED TO GET THE BEST PRODUCTION FOR YOUR MONEY (I.E. SET UP TO RUN 6:00 AM TO 8:00 AM AND THEN START BACK AT 6:00 PM TILL 10:00 PM AND CHOOSE THE DAYS TO RUN THOSE HOURS)
CAN ALSO BE SET UP TO RUN ON A FLOAT SWITCH FOR YOUR WATER DISPOSAL
GREAT MOTOR FOR THE MONEY
STARTING PRICE $3850
WE CAN ALSO HELP GET BETTER PRICEING ON PARTS FOR THE 1600 AND 3200 KNG OR DIADEMA ENGINES
DO NOT CURENTTLY HAVE ANY PRICES ENTERED ON THE WEBSITE SO PLEASE CALL OR EMAIL
JHENRY@BIGALSMACHINE.COM FOR PRICES
RUNNING YOUR GAS MOTOR OFF PROPANE CAN BE EXPENSIVE. THIS DEVICE CAPTURES GAS OFF YOUR PRODUCTION OIL FOR YOUR MOTOR TO RUN. WHICH CAN REDUCE OR REMOVE THE NEED FOR PROPANE USE.
THIS DEVICE IS FOR USE ON MARGINAL WELLS. CAN BE USEFUL EVEN IF PUMPING UNDER A PACKER . CURRENTLY OFFERING A 30 MONEY BACK THIS ITEM ONLY
RIGMASTER 160-173-74 WITH AM160G BOX
$20,000
HIGH PRIME HEAVY DUTY FRAME